6 Drive-In Theaters Near Philadelphia & Bucks County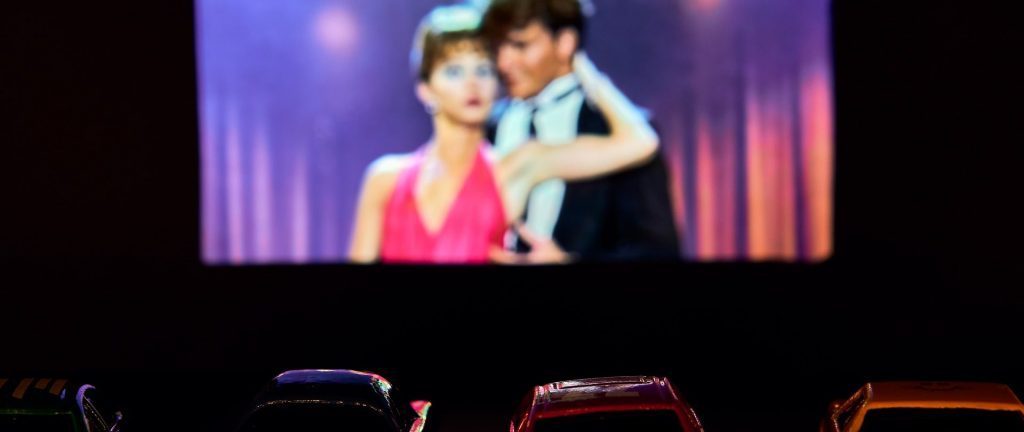 Everyone adores classic movies, but what about seeing a classic movie in an old-fashioned, classic setting? Drive-in movie theaters are an unforgettable way to experience a movie, perfect for singles and families alike. While their numbers are dwindling, drive-in theaters can be found all across Bucks County and Philadelphia if you know where to look.
Here's our list of the 6 best drive-in theaters in Bucks County and Philadelphia.
John's Driving School is not affiliated with any of the businesses, organizations, or locations below.
(Wilmington, DE)
While an art museum isn't the first place you'd picture a drive-in theater, the Delaware Art Museum repurposes its sculpture garden to host drive-in movies a few times a month.
Basic tickets include a soft drink and popcorn ($19 a person), while other packages include candy and beer (up to $32 a person).
Mid-Atlantic Event Group is hosting drive-in concerts and movie screenings at parks in the nearby suburbs of Philadelphia. Concerts are planned for Labor Day Weekend in Bucks County and special Halloween screenings are set for October in Falls Township Community Park and Yardley's Memorial Park.
(Freehold, NJ
)
Freehold's indoor amusement park iPlay America opens its parking lot to a drive-in movie experience. Food and alcoholic beverages will be for sale, too. You can sit on chairs and blankets in the area in front of your car. This venue is perfect for families. 
(West Fairmount Park)
The Mann Center is hosting a number of free drive-in screenings in a grassy field in Fairmount Park. Reserve your tickets online in advance to ensure you get your seats. Food and drink are available for purchase at the theater. 
(Newark, NJ)
This venue is located at the former Newark Bears baseball stadium and holds up to 350 cars. The cinema
features
films highlighting African American filmmakers, actors, and actresses. Tickets to the Newark
Moonlight Cinema will run you $8-$12 per person. 
The Penn Cinema has been regularly hosting drive-in movies from the middle of the pandemic and on. Locations in Lititz, Huntington Valley, and Wilmington, DE provide customers with a classic drive-in movie experience.