Team Admin
Welcome to the Team Admin Page!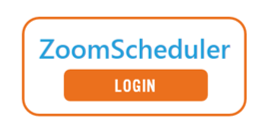 01/10/2019:  Request for Time off Request Form has been updated.
    1st Quarter Training was a success!  Thank you, to those of you who attended.  The 2nd Quarter Training has been scheduled for 04/07/2019 and is listed below.  Again, please remember this is a mandatory training, and it's nice to get together!!!
    As discussed during the 1st Quarter Training, below are the links to the student handouts…  Please keep in mind that you should not be using any other handouts than what is provided in the JFC Driver's Ed Manual which have been linked below.
    If you have any questions, comments, concern, corrections, or additions please submit them to me, Chrystal, for review.  I look forward to your feedback.
    Please note:  If you have not received your JFC Drivers Ed Manual, we are working on distributing them…
INSTRUCTOR FILES
JFC Drivers Education Manual Revisions
STUDENT HANDOUTS
(also available through our resources page for students to print on their own)