Team Admin
Welcome to the Team Admin Page!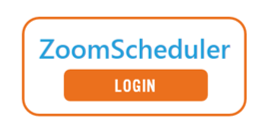 Statement from owner:
Mon, Mar 23, 2020 at 4:40 PM
From: Jason Fidishun <jason@emailjfc.com>

 I hope that you and your family are well. As the COVID-19 situation continues to change we must also. The Governor has recently issued a Stay at Home order for Philadelphia and surrounding counties, as well as two others that go into effect tonight. With this information, I have made the decision to cancel all lessons and testing until 05/01/2020. We may be back to work sooner, however cancelling appointments until 05/01/2020 allows us to stop canceling and rescheduling lessons and tests again and again as the situation evolves. This will also allow us to restructure the schedule to its maximum availability.

We are advising clients that as soon as we are allowed to work and to commence business operations safely we will call to reschedule their appointments.  

We will keep you posted and let you know as soon as we know, when we can all return to work, hopefully sooner rather than later this applies to the Auto Tags and Insurance people as well.

I know these are trying times for all of us and believe we will be stronger than ever when this is over.  As always if you have any questions please let me know.
ATTENTION:  MANDATORY TRAINING SCHEDULED FOR 04/05/2020 HAS BEEN CANCELLED. 
An email will be sent out the following week with updates.  Please notify Chrystal of anything you want addressed.  We are sorry for any inconvenience…  
–
ZoomScheduler UPDATE: 


STUDENT EVALUATION PROCESSING SCREEN

1. Student name, appointment date, and time are now visible on the evaluation processing screen!
2. Character Count of Evaluation Office Notes has been increased to 1000, matching the character count of Instructor Notes to Students!
–
NOTIFICATION: 


LOWER BUCKS DRIVER'S ED VEHICLE KEYS

Due to the rearrangement of the Lower Bucks Administrative Offices, Driver's Ed vehicle keys will be permanently housed in the Break-room as of 03/16/2020.
–
Great Job Mitch!
Story by PBS39 featuring Mr. Mitch! Winter Driving Tips!

______
OFFICE EXTENSIONS
Dial the extension as soon you hear Meredith!

Option 7 (Ring All)
500 Vicki (Splits time btwn Lower Bucks and Philadelphia)
401 Kelly (Located in the Fidishun Insurance Office)
402 Katie
403 Chrystal
404 Alyssa
408 Meredith
409 Grace

Extension numbers are not to be given to customers
SOCIAL MEDIA INFORMATION
Additionally here are the links for all of the JFC Facebook pages!!!
There are 2 StreetSafe Facebook pages, only 1 of which we have access to.
INSTRUCTOR FILES and NOTES
JFC Drivers Education Manual Revisions
STUDENT HANDOUTS
(also available through our resources page for students to print on their own)