Team Admin
Welcome to the Team Admin Page!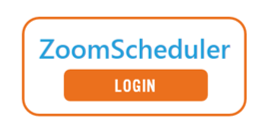 ATTENTION:  MASKS ARE MANDATORY AS PER GOV. WOLF's ORDERS

Students & Instructors MUST wear
a mask for the entirety of each lesson.
–
ATTENTION:  C.A.T. Clinic
(Collision Avoidance Techniques)
2020 Summer Sessions Scheduling Now
Please tell your students!!!
CLICK HERE FOR MORE INFORMATION
ATTENTION:  
JULY 19th TRAINING HAS BEEN CANCELLED
If you are interested in taking lessons and it's not your normal working day please let me know! – CMHP
—-
ATTENTION:  PennDOT – Statewide News: PennDOT Extends Expiration Dates on Driver Licenses, ID Cards, and Learner's Permits

Harrisburg, PA – The Pennsylvania Department of Transportation (PennDOT) announced today that expiration dates for driver licenses, identification cards, and learner's permits, will be extended for Pennsylvania residents in response to statewide COVID-19 mitigation efforts.
Effective June 23, 2020, expiration dates for driver licenses, photo ID cards and learner's permits scheduled to expire from March 16, 2020 through July 31, 2020, have been extended until July 31, 2020. These extensions are in addition to those announced on May 27, 2020.
A camera card is considered a driver's license, so it is covered by the same terms and conditions extending other driver's license products. Camera cards with expiration dates within this timeframe are also extended through July 31, 2020.
The following products were previously extended until June 30,2020, and will not be extended:
Vehicle registrations of all classes which includes, but not limited to, mass transit vehicle registrations, apportioned vehicle registrations, fleet vehicle registrations, dealer plate registrations, temporary registrations and biennial farm exemption certificates scheduled to expire from March 16 through June 30, 2020.
Safety inspections and emissions inspections scheduled to expire from March 16 through June 30, 2020.
Persons with Disabilities parking placards scheduled to expire from March 16 through June 30, 2020.

______
OFFICE EXTENSIONS
Dial the extension as soon you hear Meredith!

Option 7 (Ring All)
500 Vicki (Splits time btwn Lower Bucks and Philadelphia)
401 Kelly (Located in the Fidishun Insurance Office)
402 Katie
403 Chrystal
404 Alyssa
408 Meredith
409 Grace

Extension numbers are not to be given to customers
SOCIAL MEDIA INFORMATION
Additionally here are the links for all of the JFC Facebook pages!!!
There are 2 StreetSafe Facebook pages, only 1 of which we have access to.
INSTRUCTOR FILES and NOTES
JFC Drivers Education Manual Revisions
STUDENT HANDOUTS
(also available through our resources page for students to print on their own)