Team Admin
Welcome to the Team Admin Page!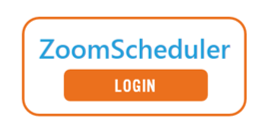 WELCOME 2020!
Memorandum: Change of Pay Date
The paycheck deposit date is changing from Tuesday to Friday
Paystubs will be emailed the Tues prior to the paycheck deposit date.
The first paycheck deposit date of 2020 will be January 10th
John's Driving School – Devon is open

______
OFFICE EXTENSIONS
Dial the extension as soon you hear Meredith!

Option 7 (Ring All)
400 Vicki
401 Kelly
402 Katie
403 Chrystal
404 Kylie
408 Meredith
409 Grace

Extension numbers are not to be given to customers
SOCIAL MEDIA INFORMATION
Additionally here are the links for all of the JFC Facebook pages!!!
There are 2 StreetSafe Facebook pages, only 1 of which we have access to.
INSTRUCTOR FILES and NOTES
JFC Drivers Education Manual Revisions
STUDENT HANDOUTS
(also available through our resources page for students to print on their own)