Team Admin
Welcome to the Team Admin Page!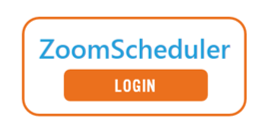 05/05/2019 CANCELLATION FEES HAVE BEEN UPDATE TO $50.00 ACROSS THE BOARD. (JDS, JDS LANCASTER, AND SSDA)
04/07/2019 MEETING NOTES
Action Items:
Camera covers for vehicles to assist in teaching PP w/o the camera

Katie will be making these and distributing them to the vehicles.

Evaluation addition regarding "challenges"

CMHP is awaiting confirmation on acceptable verbage from Sue.
Please let us know if there is anything else you would like reviewed during the next meeting:
Permits (valid vs. needing a new one before testing)
Explaination of why only the Instructor and the Student are allowed in vehicle during driving lesson(s)
REMINDER: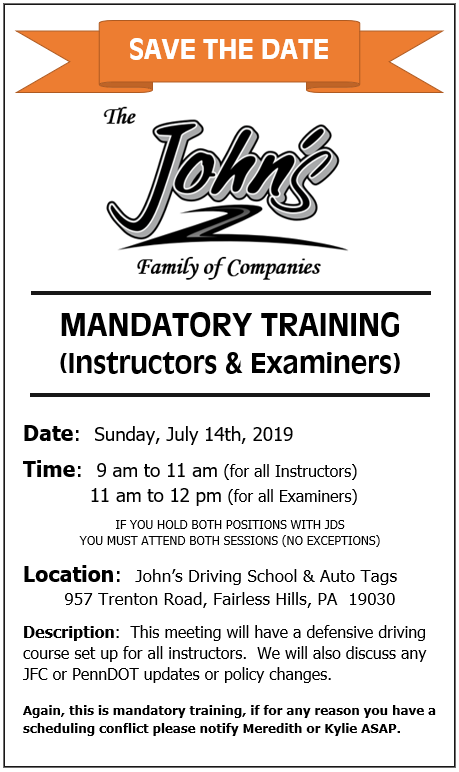 OFFICE EXTENSIONS
Dial the extension as soon you hear Meredith!

400 Vicki
401 Kelly
402 Katie
403 Chrystal
404 Kylie
408 Meredith

Extension numbers are not to be given to customers
SOCIAL MEDIA INFORMATION
Additionally here are the links for all of the JFC Facebook pages!!!

John's Driving School – Pottsville – FACEBOOK PAGE COMING SOON

There are 2 StreetSafe Facebook pages, only 1 of which we have access to.
INSTRUCTOR FILES
JFC Drivers Education Manual Revisions
STUDENT HANDOUTS
(also available through our resources page for students to print on their own)