Driving has changed drastically over the last few decades, with improved technology, distractions and road rage being the norm; senior drivers face several challenges on today's complex roadways. Our goal is to help elder drivers' identity limitations and reinforcing crucial driving skills and techniques to drive safely on the road by despite personal complications.
Packages & Rates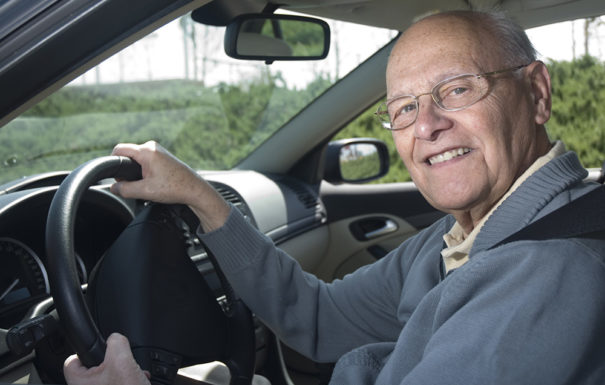 We help senior drivers by helping advance their driving techniques which help them become a safer and more confident drivers, giving their family's a peace of mind.
Our limited distraction, one-on-one Behind-the-Wheel Senior Refresher Lessons and Safety Evaluations are affordable and convenient, with door to door pick up and drop off.  Each Behind-the-Wheel lesson or evaluation is provided in one of our clearly marked Pennsylvania Department of Education Certified Vehicles by one of our experienced and patient Pennsylvania Department of Education Certified Instructors. 
Services
Senior (55+): Refresher Behind-the-Wheel Driving Lesson
Our experienced Pennsylvania Department of Education Certified Instructors work with senior drivers to identify driving limitations and to improve their driving abilities.  From new technology and new driving laws, to driving skill decision making and scanning surroundings we focus on strategies to not only address physical and cognitive limitations, but to increase safety, comfort and confidence in each elder driver. Each lesson is complete with a StreetSkills Evaluation to provide the driver and their family with a comprehensive assessment of the driving skills displayed during each lesson.
Prices & Rates
Senior (55+): Behind-the-Wheel Driving Safety Evaluation
Our experienced Pennsylvania Department of Education Certified Instructors work with elder drivers and their family's to safely identify limitations that affect their driving abilities and provide a comprehensive assessment of their driving skills through our StreetSkills Evaluation.  Reduced mobility, slower reaction times, limited visual acuity, reduced visual field, light sensitivity, navigational limitations, are just a handful of limitations that what we look for. 
Prices & Rates
SPECIALIZED DRIVER SERVICES:
Au Pair Behind-the-Wheel Safety Evaluations
C.A.T. Clinic (Collision Avoidance Techniques)
Court Diversion Behind-the-Wheel Lessons
Manual Vehicle Behind-the-Wheel Driving Lessons
Senior Refresher Lessons & Evaluations
Specialized instruction for students with varying abilities
More Details