Our Defensive Driving with Crash Reduction Course is a hybrid course tailored for the private sector and organizations of all sizes. We have combined our years of experience and multiple concepts and skills from our VFIS Certified EVOC (Emergency Vehicle Operators Course), which is used to train Police, Fire, and EMS personnel on how to operate vehicles safely, to create a course to aid organizations in crash and loss reduction. 
Request A Quote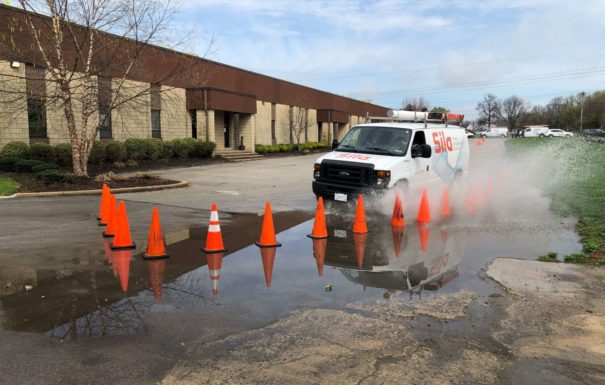 We provide the training, motivation, and skills for your staff to be safe and reliable operators.
Our Crash Reduction Courses consist of both classroom and closed course Behind-the-Wheel driving and is intended for groups of employees/operators of all experience and license levels.
Crash Reduction Courses can be scheduled in 4 hour or 8 hour sessions held at either the organization's location or ours. The course begins with a classroom style presentation, providing an overview of your organization's driving procedures; covering a wide variety of topics including vehicle dynamics, vehicle limits and identifications, stopping distance, speed, scanning, how driving effects the organization's appearance to the public, reversing, docking, defensive driving maneuver's, and general defensive driving techniques. Followed by Behind-the-Wheel instruction where our fleet and commercial trainers work with employees/operators to practice the skills learned in the classroom, encouraging employees/operators to see the benefits of advancing their driving skills and techniques in a controlled environment.
Upon completion, the organization will receive a Certificate of Completion for each employee/operator who completed the course.
4 Hour Courses provide organizations with instruction for small groups of employees/operators to improve everyday driving habits and awareness. The goal is to reduce crash rates and the resulting costs to organizations as well as injury claims and loss of manpower.
Request a Quote
8 Hour Courses provide organizations with more in-depth strategies and skill courses. Combined with dynamic braking and steering exercises to enable employees/operators to become more aware of the capabilities of the vehicles they operate on a day-to-day basis.
Request a Quote
SPECIALIZED DRIVER SERVICES:
Au Pair Behind-the-Wheel Safety Evaluations
C.A.T. Clinic (Collision Avoidance Techniques)
Court Diversion Behind-the-Wheel Lessons
Senior Refresher Lessons & Evaluations
Specialized instruction for students with varying abilities
More Details