Currently Hiring!
Full Time and Part Time Positions Available

Paid Training

Benefits for Full Time Staff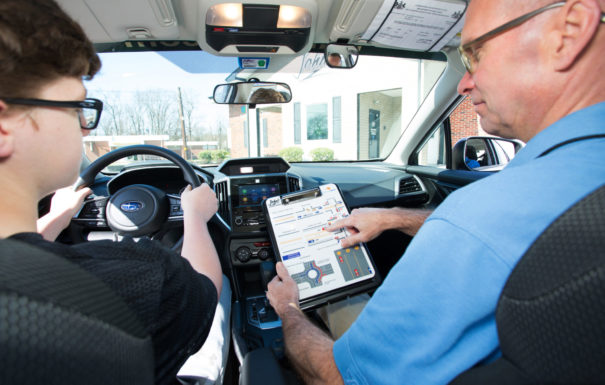 Since 1978 our mission has been to provide excellent instruction in the art of driving to new and experienced drivers. John's Driving School is Pennsylvania's Largest Certified Private Driver Training School; offering a menu of services throughout 12 locations, multiple service areas, and 8 PennDOT Certified Third Party Testing Centers. The John's Family of Companies is the premier choice in driver's education.
Servicing the counties of: Berks, Bucks, Carbon, Chester, Columbia, Delaware, Lancaster, Lehigh, Luzerne, Montgomery, Philadelphia, Schuylkill, and more!
MULTIPLE FULL TIME & PART TIME POSITIONS AVAILABLE:
DRIVER'S EDUCATION TEACHERS/INSTRUCTORS
CLASS C NON-COMMERCIAL DRIVER'S LICENSE EXAMINERS
COMMERCIAL DRIVER'S LICENSE EXAMINERS
 This position is responsible for teaching Behind-the-Wheel Drivers Education, defensive driving skills and techniques, and for administering Driver's License Exams for both the Pennsylvania Commercial and Non-Commercial Driver Licensing programs.
Instructors/Examiners work in direct contact with customers to provide drivers education lessons and administer exams, verify applicant identification and credentials, process lesson evaluations, and enter exam results into online software.
Performs other related duties as required.
Required Training and Qualifications
Drivers Education Instructors must pass the written test with the Department of Education and a Driving Test with the Department of Transportation. All other training is internal.
Driver's License Examiners must complete and pass the Examiner Certificate Training course administered by the Department of Transportation.
Instructors and Examiners must meet the PA residency requirement, and all State and Federal Child Abuse, Criminal, and Driver's License background checks.
Candidates must be at least 21 years of age.
Candidates must be able to perform essential job functions.
Benefits:
PAID TRAINING
401(k)
401(k) matching
Dental insurance
Employee discount
Flexible schedule
Health insurance
Paid time off
Professional development assistance
Retirement plan
Vision insurance
Take-Home-Vehicle
and more!
Wages:
$41,000.00 – $63,000.00 per year