CAT Clinic
(COLLISION AVOIDANCE TECHNIQUES)
     Prepare for the unexpected with our behind the wheel advanced driver training CAT Clinic! 
Our 4 hour closed course advanced clinic includes:
Obstacle Avoidance,
Skidding/Hydroplaning,
Emergency Braking,
Off Shoulder Recovery,
General Vehicle Maintenance,
and more!
BETTER PREPARED IN EMERGENCY SITUATIONS.
ONLY $395.00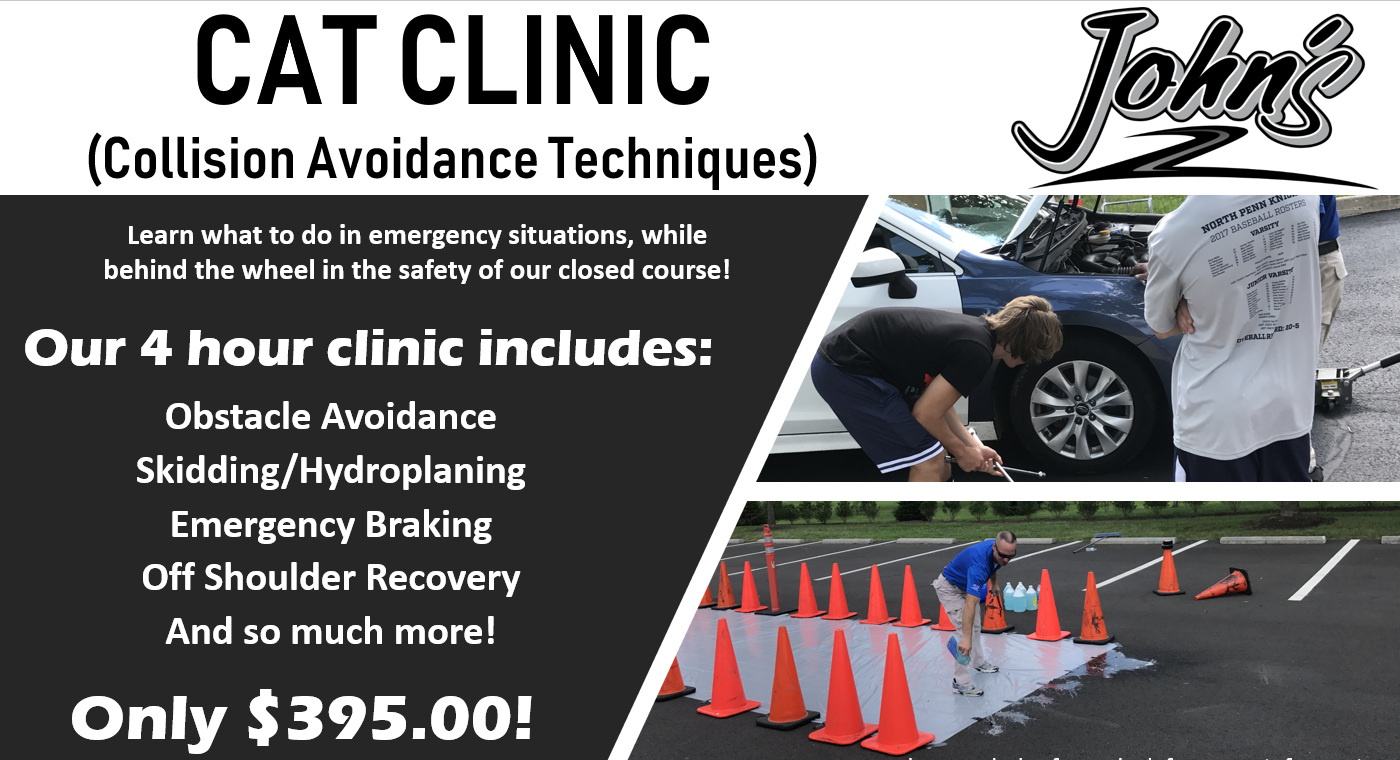 Reservations are limited.
Call us @ (215) 295-8014 to schedule today!
*This clinic is designed for drivers who have a valid driver's license or at least 40 of behind-the-wheel driving experience.